Our company was established in 1938, that started as a successful working tanery. Later saddlery and production of leather goods were un-up. Because of the specialization in a region of Liptov the tannery was canceled and there began a systematic development of saddlery and production of leather goods in a relatively wide assortment in our company.
For the reason of specialization our company reached a high standard and profesionality in production of leather goods, that manifested a priviledged position in Slovak and foreign trade. Because of systematic development of whole basis of production of leather goods and also the sortiment our company have asserted in lots of foreign trades and have reached a high export share. Philosophy, which our company goes by with, is "High quality of production".
Our company has an intention to continue in heretofore tradition and to develope it according to necessities of trade and final consumer.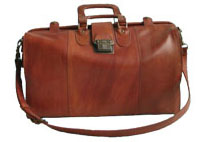 The advantages of the company:
direct contact to tanneries
own designing and developing department
a long year tradition
reasonable prices
good geographical position
high reliability